Manchester Magician & Manchester Mind Reader
Are you looking to hire a close up magician, table magician, wedding magician or party magician in the Manchester Area?
If you want your Manchester based event to include some truly unique entertainment then how about hiring a mind magician?
Harrison Richards is one of the UK's leading mind magicians. As an entertaining alternative to a Manchester wedding magician he has performed at celebrations all around Manchester and across the country, and as a Manchester corporate mind magician his talents have engaged and astonished audiences at a wide range of business events.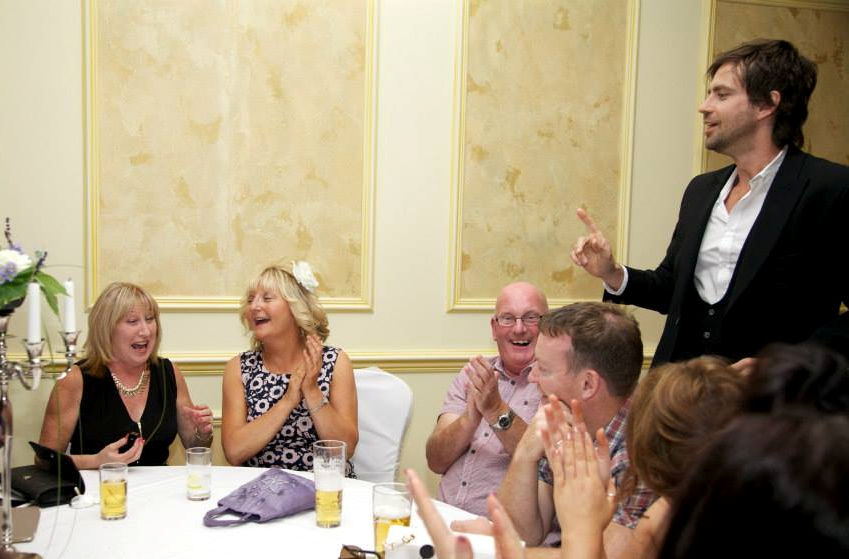 Harrison mixes magic, psychology & a healthy dose of humour to create a fascinating entertainment experience. If you're looking for wedding entertainment in Manchester , a mind magician is a great choice. Harrison can mix and mingle with your guests whilst performing incredible feats of mental perception that are guaranteed to create a buzz and bring your wedding guests together.
When booked as a Manchester corporate entertainer Harrison will inject something new and fresh into your event. He acts as a wonderful ice breaker that's guaranteed to get people talking and interacting.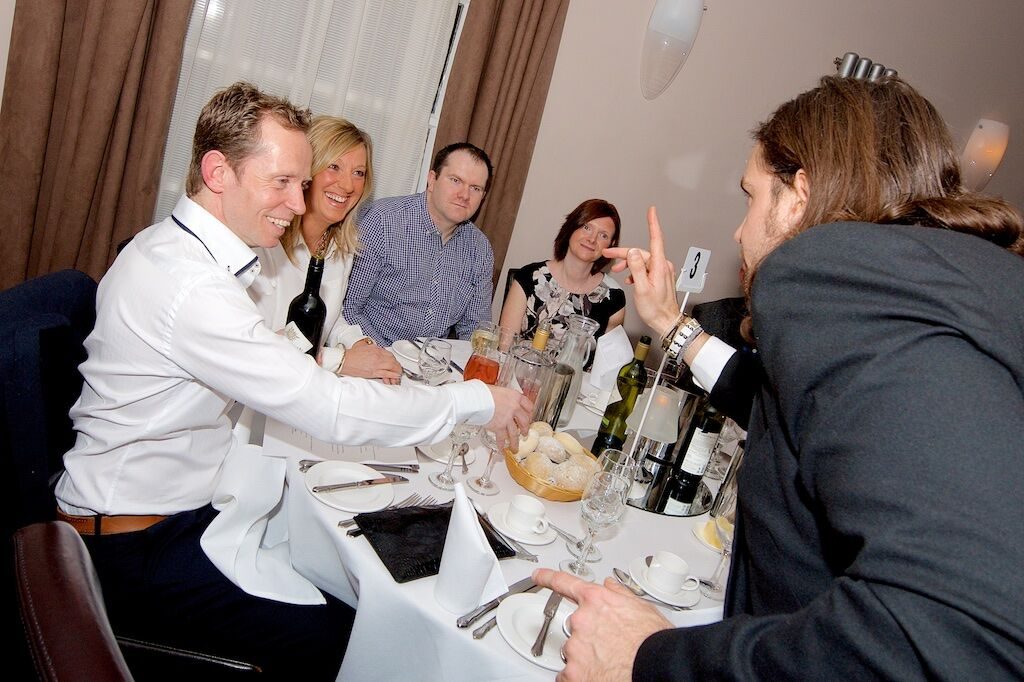 Based in Leeds, Harrison travels all over Manchester and beyond! He's available to perform his unique brand of close-up magic at a whole host of Manchester events, from banquets to dinner parties, summer balls to wedding receptions, and in the past he's worked for major corporate names in Manchester and beyond.
To discuss how Harrison's talents as a corporate entertainer and Manchester magician can transform your event, contact him directly on 07752 335379 or via email on harrison@perceptionist.co.uk. If you're already convinced, simply click here to book him for your event today!