Derren Brown Style
Harrison the Perceptionist is not your everyday table magician. Harrison doesn't perform the kind of sleight of hand illusions that your clients have seen a thousand times. Harrison performs mind magic – a style of magic popularised by the likes of psychological illusionist Derren  Brown on TV.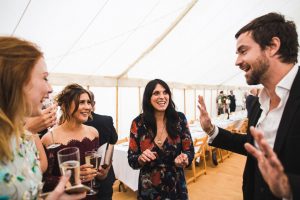 Harrison reads minds, predicts actions and knows the playing card your guests are thinking of! This is psychological illusion at it's best.
Click here to find out how you can book Yorkshire's very own Derren Brown for your next event!