Cheap Magicians, Magician on a budget
Looking to hire a cheap magician? Wanting to hire a magician on a budget?
The problem is, like buying a cheap car or paying for a cheap hotel, you're going to get what you pay for.
And when it comes to cheap magicians, chances are your guests are going to be 'entertained' by someone inexperienced, perhaps a hobbyist wanting to make some extra money on the weekend, or a beginner looking for some experience.
This might work for you.
But if you want to give your wedding, party or event the wow factor isn't it worth paying for a high quality, professional entertainer? That way you can rest assured that all your guests are going to be thoroughly looked after, and you can relax and enjoy the party too!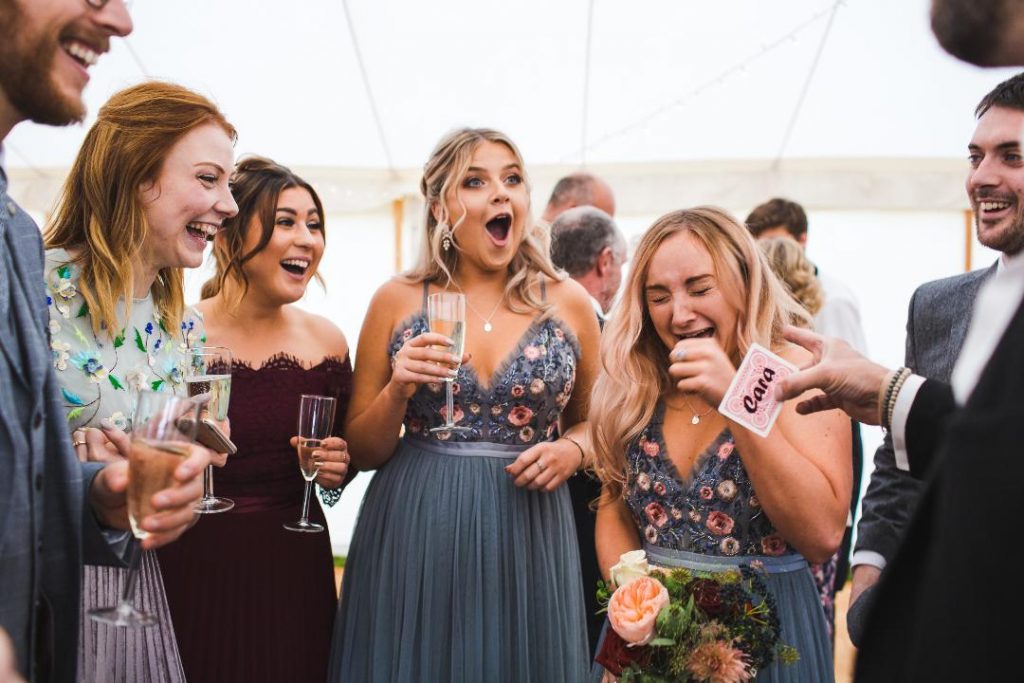 Contact Harrison today to discuss your budget.