About Harrison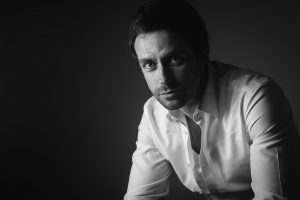 Harrison has predicted the future for celebrities on TV, demonstrated direct mind-to-mind communication on the radio and performed his unbelievable mind magic at numerous events up and down the country.
Harrison combines the ancient and mysterious mind reading methods of the past with cutting edge magic, psychology and a healthy dose of humour.
It's Harrison's mission to entertain, but you can also rest assured that what he does is completely safe – he is a fully licensed entertainer, a member of Equity and has full public liability insurance.
If you want to find out more about Harrison or how his skills as a professional mind magician can add something special to your wedding or corporate event, please contact him today for a chat.
What Harrison Does:
Party Mind Reader
Wedding Mind Reader
Corporate Mind Reader
Student Ball Mind Reader
Cabaret Mind Reader
Trade Show Mind Reader
Festival Mind Reader