Yorkshire Wedding Magician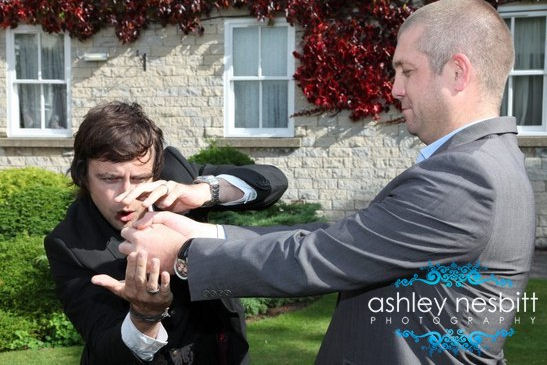 Interested in having magic at your wedding, but don't want the same old card tricks that your wedding guests have seen before?
Not your normal, everyday, 'pick a card' wedding magician, Harrison Richards will bring your guests together with his own unique brand of 'mystery entertainment'.
During your wedding reception, or at any time during your wedding day when there may be long periods of standing around, Harrison will help make your wedding guest's experience even more wonderful.
Transform your Yorkshire wedding into something unique: Hire Mind Reader & Mind Magician Harrison Richards!
Harrison performs his incredible close-up mind magic at weddings all over North, East, West & South Yorkshire, including Leeds and Sheffield, as well asManchester, Nottingham, Derbyshire and beyond…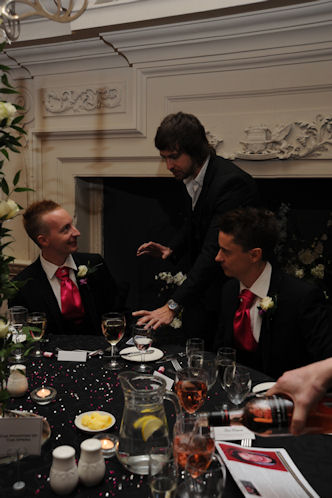 "I just wanted to thank you for coming to our wedding and doing such a fantastic job on Saturday. Kids and adults alike were appropriately entertained and my nephew Ben is still showing me the trick you showed him with the deck of cards!
My favourite feat of mind power (is that the right term?) is how you know what people are drawing. I normally have a vague idea of how illusion or influencing is done but I honestly don't know how you do that one and frankly I want to remain in awe so I don't want to know!
Again thank you for making our wedding extra special and everyone I spoke to loved it."
Andrew B, London
Get in touch today to discuss costs and prices with Harrison.
Prices are cheaper than booking via an agent.
BACK TO ALL NEWS